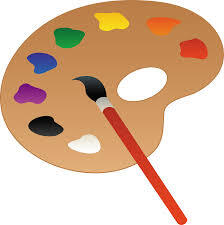 The Arts Group meets in the Welcome Area of the New Malden Methodist Church, and we shall be delighted to see you. While the main theme will be painting in general, there will also be interest in other arts such as sculpture, modelling, fabrics, etc.
The meetings will be held on the third Thursday in the month from 2.00pm – 4.30pm. The sessions also meet social needs, so it is not expected that everyone can be there all the time. Tutorial help is also available on an individual level.
Programmes will be drawn up each quarter in advance to meet individual needs. Members are encouraged to bring their own subjects to work on, (ie. paintings, photos, etc.), and their own brushes & paints, papers or pads. Some items may be provided. There will also be sessions on any particular things members wish to know about. Do contact us if you have any questions.
With best wishes,