Rainbows - 5-7 year old girls meet at 4.15pm on Tuesdays. Please contact Karen Hampton on 3rdnmbrownies@gmail.com
Brownies
Brownies is open to girls aged between 7 and 10 years who want to have fun! Brownies are part of the worldwide organization of Guides which has been running for 100 years.
3rd NM Brownies - 7-10 year old girls meet at 5.15pm on Tuesdays
Please contact Karen Hampton on 3rdnmbrownies@gmail.com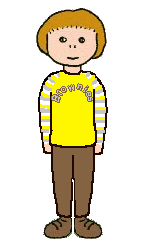 3rd Guides - Meets Friday Evening from 7.15 pm.
Activities include games, badge work,personal development and fun.
This all occurs in a safe and enjoyable environment for girls aged 10 to 14 years .
Please contact Julia Morton 0208 942 1288 between 10am -2pm or email 3rdnmg@gmail.com